St. Augustine isn't just any city; it's the United States' oldest continuously inhabited European-established settlement. With nearly 450 years under its belt, it beckons travelers with tales of Spanish explorers, pirates, Native Americans, and early settlers. From the hauntingly beautiful Spanish colonial architecture to the sun-kissed beaches, there's a magic about this place that's palpable.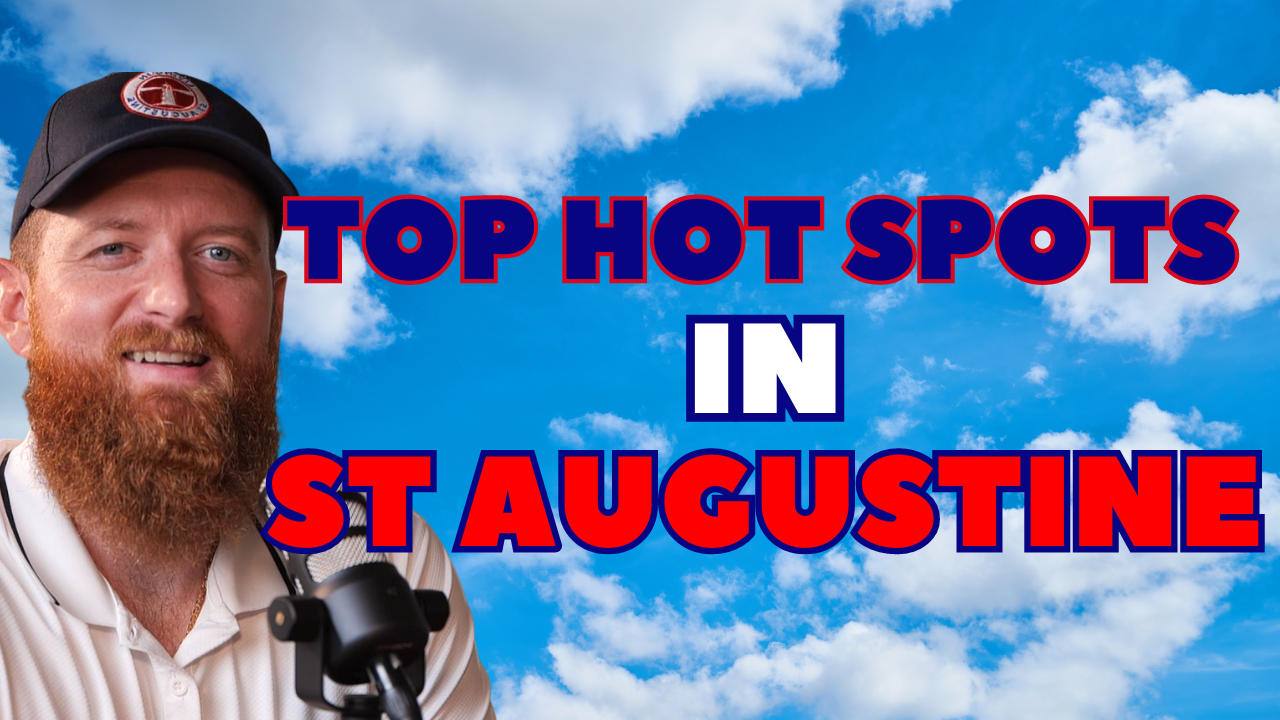 Top 5 Hot Spots in St. Augustine
1. Castillo de San Marcos
The historic fortress of Castillo de San Marcos is impossible to miss. Standing grandly by Matanzas Bay, its coquina walls, a type of limestone consisting of shell and coral fragments, have witnessed centuries of history. Originally built by the Spanish in the late 1600s to protect their interests in the New World, the Castillo has survived countless sieges and battles. Its iconic star shape, a trademark of Spanish military engineering, is not just for show; it was designed to deflect cannonballs, a fact you'll learn in the intriguing guided tours available.
2. St. George Street
If the heart of St. Augustine has a name, it would be St. George Street. This bustling pedestrian paradise is the city's main artery. As you walk its cobblestone path, you'll pass colonial homes, quaint boutiques, art galleries, and an array of eateries. Stop by the Oldest Wooden School House, an enduring symbol of the city's commitment to education. And as you indulge in the local delicacies – perhaps a creamy gelato or the famous Minorcan clam chowder – let the street musicians serenade you with tunes that echo the city's diverse heritage.
3. The Lightner Museum
Once the opulent Hotel Alcazar, built by Henry Flagler in the 1880s, today it's home to the Lightner Museum. This museum, a testament to the Gilded Age, showcases Otto Lightner's fascination with the arts. The museum is segmented into various themes, from music rooms filled with self-playing instruments to ballrooms showcasing Victorian-era glasswork and fine art. Don't miss the mesmerizing courtyard with its serene koi pond – a relic from when the space used to be the largest indoor swimming pool.
4. St. Augustine Lighthouse & Maritime Museum
Overlooking the Salt Run inlet, the iconic black and white spiraled lighthouse is an emblem of St. Augustine's maritime past. With every step of its 219-step spiral staircase, you're climbing through history, right up to the spectacular 360-degree view at the top. At the accompanying maritime museum, delve into the tales of shipwrecks, treasure hunting, and the age-old dance between the lighthouse keepers and the roaring Atlantic.
5. Anastasia State Park
A haven for nature lovers, Anastasia State Park stretches across 1,600 acres. The white-sand beaches here are pristine, making them perfect for sunbathing, fishing, and beachcombing. Venture inland, and you're in a bird-watcher's paradise, with over 195 bird species. Canoeing through the tidal salt marsh is an experience unto itself, offering a unique perspective of St. Augustine's diverse ecosystems.
Honorable Mentions
While the aforementioned spots are iconic, St. Augustine is rife with hidden treasures. Take a leisurely stroll down Aviles Street, the nation's oldest public street, or sip water at the Fountain of Youth Archaeological Park, where Ponce de Leon supposedly sought eternal youth. The Colonial Quarter is a living museum, where you can experience a blacksmith at work or savor a meal in a colonial tavern.
Practical Tips for Visitors
To truly imbibe St. Augustine's essence, consider staying in one of its historic bed and breakfasts. While any time is a good time to visit, fall brings a pleasant breeze and fewer tourists. Trolleys are an excellent way to get around; they often come with guides who regale you with tales of the city. If you prefer self-exploration, walking is ideal, but be sure to wear comfortable shoes on those cobblestones!
St. Augustine is more than just a city; it's a time capsule, an art piece, and a storyteller all rolled into one. From its storied forts to its tranquil beaches, every corner has a tale to tell, waiting for curious souls to discover.
Unearthed a hidden gem in St. Augustine during your visit? Or perhaps you've revisited a childhood memory? We'd love to hear your stories! Comment below